Open Innovation at LVMH
« The LVMH place to find, co-craft and produce innovative solutions via startups and intrapreneurship. »
2 global programs,
open to all
With DARE and the Startup programs, LVMH Open Innovation sets a breeding ground for ideas & innovation, accelerates & showcases business solutions, engages & develops a wide open innovation community... to prepare for the world of tomorrow.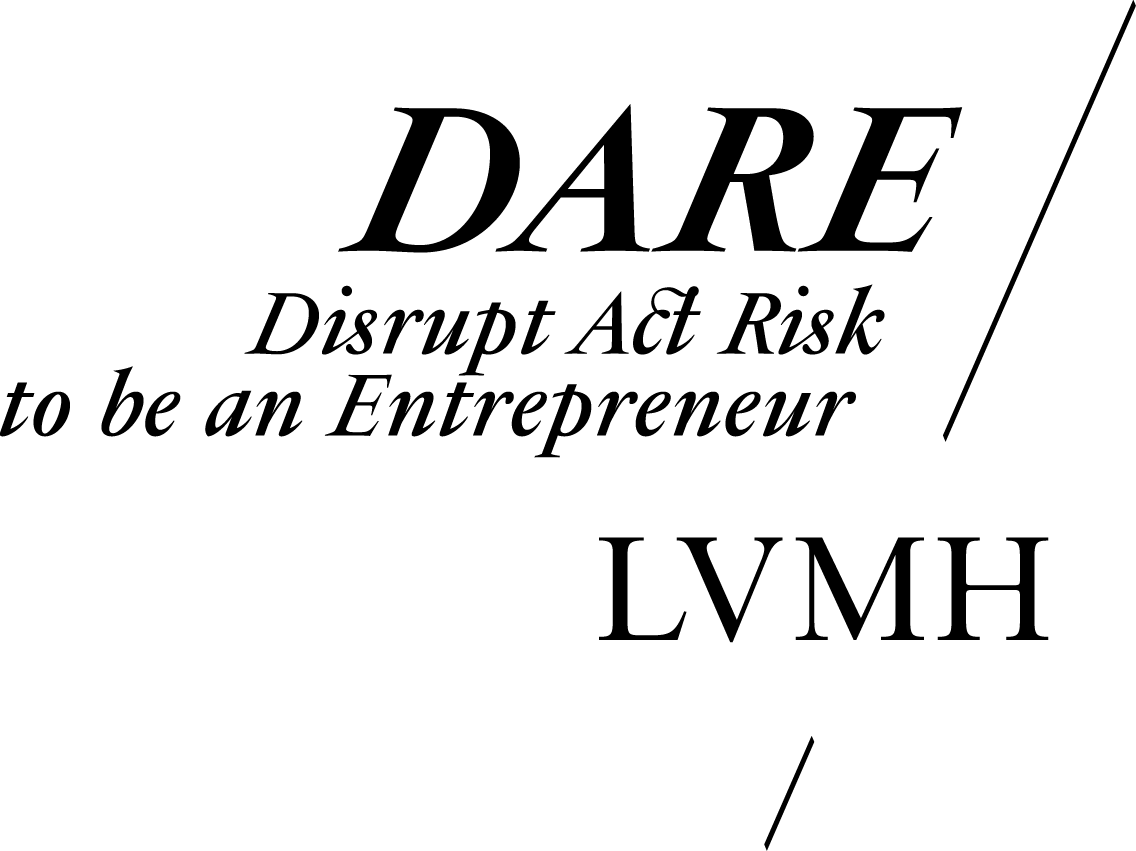 "Disrupt, Act, Risk to be an Entrepreneur": DARE is the Group's global intrapreneurship program, open to all talents across all Maisons and geographies.
The DARE platform is live all year long for talents to propose innovative ideas, and for Maisons to explore and eventually use as a base on which to build business solutions. With over 2000 ideas on display, across all business categories, the DARE platform is a unique opportunity for Maisons to leverage collective intelligence at LVMH.
Talents are selected to live DARE events, online or physical, where they are provided all the startups' tools and methodology to accelerate projects and build teams – supported by dedicated Open Innovation members, mentors and facilitators.
52
projects incubated since 2018
2000
ideas proposed on the platform

La Maison des Startups LVMH is the Group business accelerator, for talents in Maisons to co-craft new business solutions with the best startups in the industry.
Each year, the LVMH Innovation Award detects startups by challenging them to invent the future of customer experience. Since 2017, the most relevant solutions are selected annually among hundreds of applicants and presented in Paris during VivaTech on the LVMH Lab. Each year a final ceremony awards the winning startups, highlighting their successes and offering them unique visibility across the Group.
150
startups accelerated at Station F
285+
business collaborations facilitated