The Program
« A fast-track to navigate the luxury ecosystem, start new conversations and collaborate with LVMH Maisons. » — Laetitia Roche-Grenet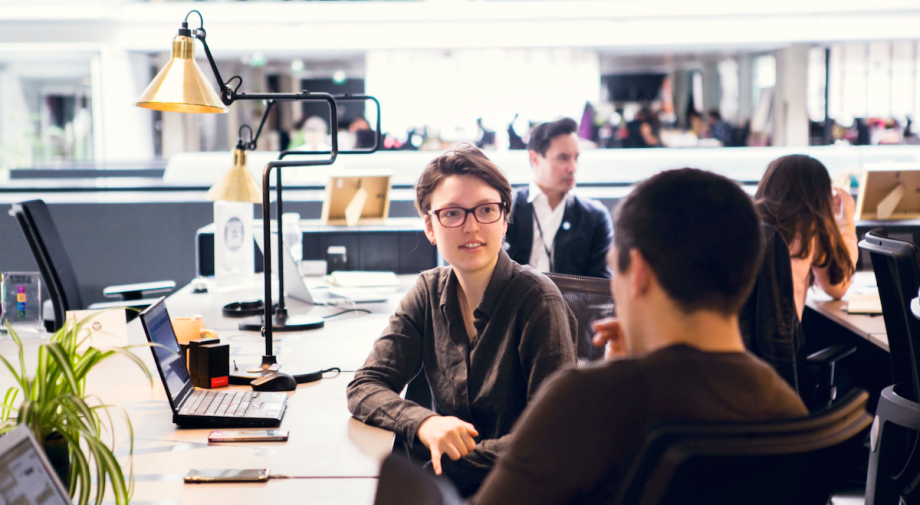 It is a one of a kind experience that helps to boost a company's development
La Maison des Startups LVMH is a commercial acceleration program. During 6 months, the startups will learn how to navigate the LVMH ecosystem. They will get inspired by the philosophy and values of LVMH Maisons as well as their discussions with other startups or members of the LVMH Open Innovation Community. We will also open doors to offer them the opportunity to network with a lot of different talents inside the Maisons and co-construct with them some POC and projects. Together with the maison, they can build the future of Luxury.

Once the program is finished, everything is not over. You can be invited to be part of our Alumni program that will give you access to some of our events so you can keep pursuing the discussions you already started as well as give you new opportunities to network.
How to apply
Applications
You start by applying directly on our website. The application are open all year long. However, we only review them twice a year, for the selection process of the new season. For the next one (Season 6 that will start mid-may 2021), we will close the applications on March 26.
---
Selection
We select the startups that will take part in the next season. We look at a lot of different things such as your ability to work with our Maisons from day 1 and to address some of our Maisons strategic topics.
---
On-boarding
We will start preparing your arrival at Station F together as well as your acculturation to make sure you make the most out of your acceleration with us.
---
Our expertise
Each startup that enters into La Maison des Startups LVMH joins a very active and supportive program.
The main objective of the program is to maximize the amount and the quality of interactions the startups have with our Maisons. Each year, we receive more than 150 teams of different Maisons and organize events that help our entrepreneurs meet and start conversations with us. We also help them understand how to navigate into LVMH and luxury ecosystem, either on a day-to-day basis or through our monthly chill breakfasts, where we invite to Station F a few guests from our Maisons to share their views on different topics important to the startups and network with them in an informal setting.
The startups get a lot of benefits also from taking part on the Station F ecosystem, where we provide them with desks. Through Station F campus, the startups gain access to a lot of conferences, to a privileged access to VCs, to mentoring sessions with the biggest names in the industry (Google, Amazon, Apple, etc.), and to a network of 3 000 entrepreneurs.