Aive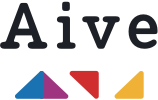 All-in-one AI video platform for video production with pre-flight creative analytics.
PAIN POINT
Today, post-production is a growing problem for all brands and industries using video. It is expensive, time-consuming, with production ROI  collapsing and creative a challenge to scale.
HOW IT SOLVES IT
Aive enables brands to enhance video post-production at scale, as well as the distribution on all platforms and creative collaboration with the brands's teams from anywhere. Aive improves productivity and ROI, maintaining excellence in creative, as well as quality, thanks to their creative AI.
USE CASE
Two brand from the L'Oréal Group, are using Aive as a collaborative platform with their agencies, to meet their objective in terms of video post-production, cutdown, as well as adapting for local markets, all social networks and media distributors. With Aive, these brands achieve greater agility and economies of scale, while maintaining high–quality content.
Founder(s)

Olivier REYNAUD, Rudy LELLOUCHE

Creation year

2019