Apollo Plus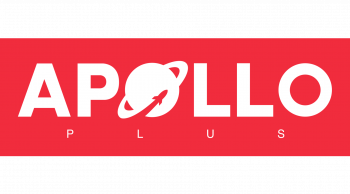 AI for fabric digitization and smart quality control to reduce waste and increase production capacity.
PAIN POINT ​
Top quality is mandatory in the Ready-to-Wear industry. Defects impact timing, production capacity, as well as the environment.​
Today, there is no simple, fast and complete way to inspect fabrics to detect defects. Several human inspections take place at different steps and fail to identify and locate defects. Decision-making is hindered by the fact that information is often inaccurate and not shared in real-time.
HOW IT SOLVES IT ​
Whatever the fabric might be, Apollo Plus' AI quality-control solution, GoldenEye, using unsupervised inspection algorithms, is able to instantaneously analyze its structure and detect defects. Unsupervised means no need for a defect bible, and no need to train the system to recognize a type of fabric or defect.​​
The solution digitizes entire rolls of fabrics and runs smart quality control.
USE CASE​
Celine and Louis Vuitton installed GoldenEye in a major fabrics manufacturer's factory​. This validated the solution in an industrial configuration: digitizing rolls​, applying detection algorithms​, defining defect tolerance levels,​ as well as a quality control and decision-making process​.​
The solution improves overall performance. It reduces waste by 15 % and gains between two weeks to two months of lead time and brings quality ownership to a new level.
Founder(s)

Thomas ISNARD

Creation year

2012