Momenti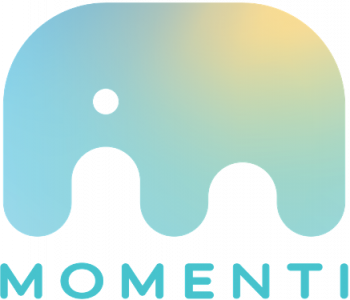 Immersive touchable interactive video media platform that's frictionless, with no app needed.
PAIN POINT ​
Currently, there is no way to interact with video or digital objects without user friction (special hardware like VR headsets or installing specialized one-off apps). Digital media is a passive experience, despite the elusive Gen-Z market being obsessed with connecting with their brands. 
HOW IT SOLVES IT​
Momenti's immersive touchable interactive video media platform is frictionless, no app needed. Their interactive video format. GIV (Gesture Interactive Video) lets people touch and interact with videos from any browser without any apps, plugins, or special hardware. As it is native web and device/mobile/laptop/signage agnostic, Momenti is 100% accessible by the mass market. Bringing premium experiences of your product anywhere!
USE CASE ​
The activation campaign for a product released by L'Occitane in a new market and new geography resulted in the product being sold out, a 429% increase rate in user acquisition (compared to the previous year), and a 422% ecommerce site conversion rate over standard global benchmarks by the company. Brand recognition in this new market after the campaign was very strong, whereas previously the company was relatively unknown in this geography, especially with the Gen-Z demographic, and now is identified as a luxury brand due to the premium online interactive experience. As a result, L'Occitane is aggressively expanding their use of Momenti across their portfolio.​
One of the world's largest Consumer Product & Goods companies used interactive Momenti ads for a product launch campaign on Facebook and Instagram, resulting in a 100% conversion rate increase, and 300%+ more traffic on their e-commerce page. This CPG company is now expanding the use of Momenti across their portfolio and brands globally.
Founder(s)

Iron LEE, Eddie SONG

Creation year

2019