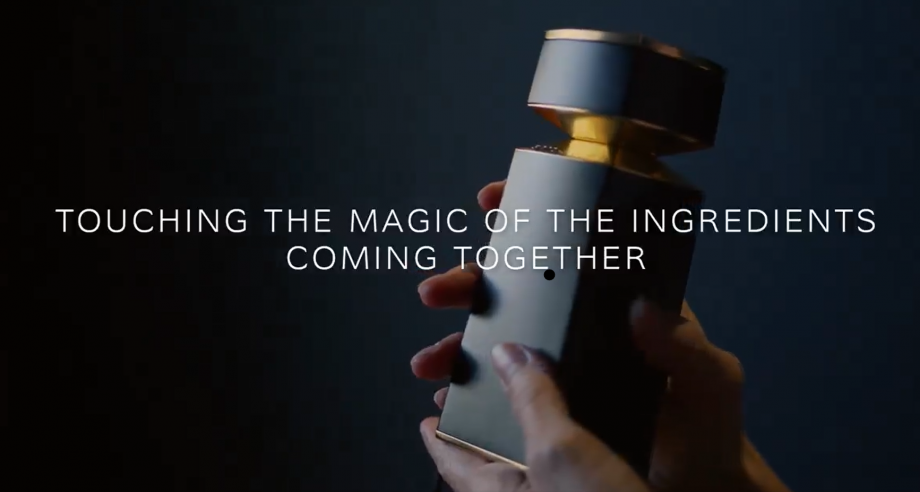 Another month, another collaboration! Actronika, a startup specialized in haptics, or touch technology, has partnered with Bulgari to create a multi-sensorial experience for one of the Maison's high-end perfume fragrances, Tygar.
Actronika was founded in 2016 and quickly made a name for itself thanks to its sophisticated technology and leading research capabilities. Already working with clients in the luxury, gaming, automotive and entertainment industries, Actronika was selected to join LVMH's La Maison des Startups acceleration program in 2021.
A few months later, they were on Bulgari's radar and engaged in an exploratory phase with the Maison that led to a first prototype in early 2022. The "Scentsorial" pilot was born.
Scentsorial is an immersive, multi-sensorial journey that allows users to experience Le Gemme Tygar, one of the Maison's famed fragrances, by "touching" its craftsmanship and ingredients – for instance, the gems falling into the perfume and the fragrance shifting around in its bottle. Throughout the journey, a wearable detects guests' reactions, thoughts, and emotions, transforming them in real time into a generative personal artwork: a collectible minted on the Aura blockchain.
"By merging different technologies, Bulgari was able to create a memorable product experience for its clients through an emotional and surprising personal journey", stated Ennio Piccirillo, Director of Innovation & Transformation at Bulgari.
You can find out more about Actronika and the other ventures at La Maison des Startups here!