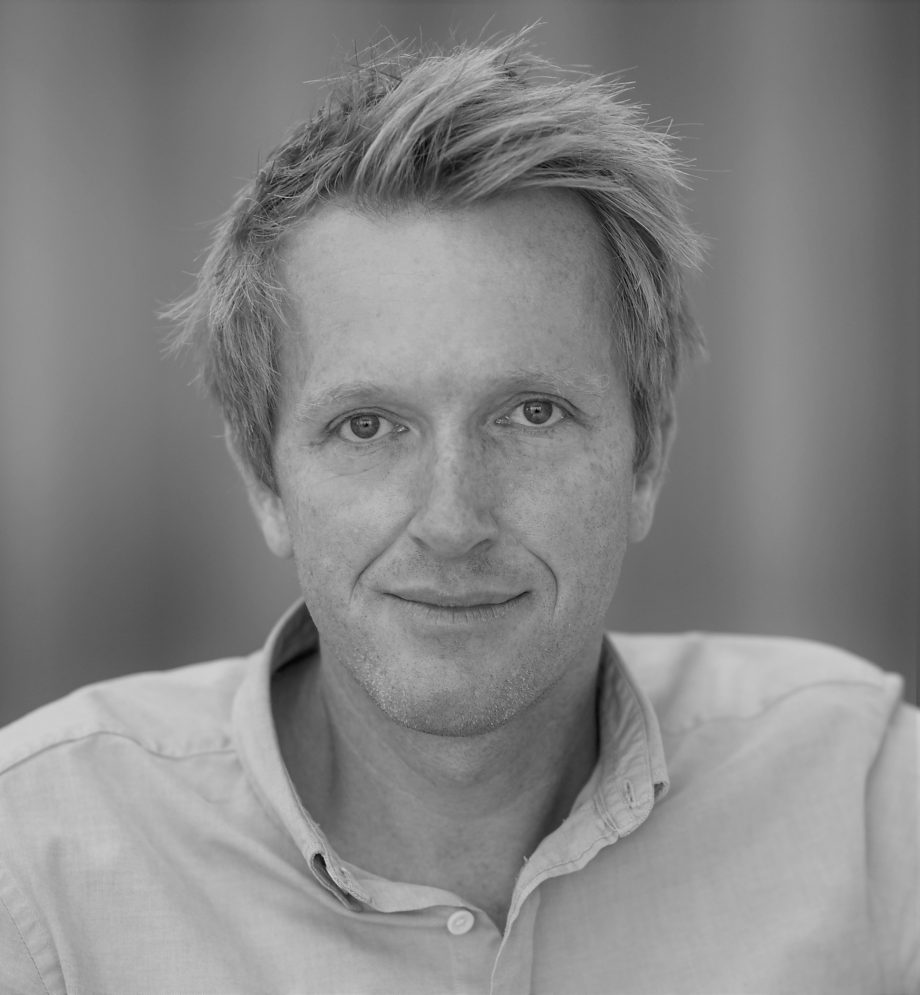 Givenchy's approach to innovation is one of progressive mastery: first, one must identify an opportunity; then comes a test and learn approach not hampered by a fear of failure, followed by the engagement to deliver; commitment to a strategy of innovation is the ultimate goal. The CDO's career is testimony to this approach: he began his career working in e-commerce for Agent Provocateur, before joining Burberry as Director of Omnichannel, and then VP of Digital Commerce. This, says Jeremy, is where they demonstrated that a luxury brand could lead and innovate in digital across all areas of retail, digital marketing, and communication. After eight years at Burberry, he moved to LA to work in private equity, helping consumer brands accelerate their digital transformation. In 2020, mid-pandemic, he received a call from Givenchy and a proposal: join the Maison and help it fully embrace digital and innovation opportunities across all channels. Read on to discover Jeremy's views on how legacy savoir-faire and innovation can coexist, what it takes to fully leverage new technologies, and the trends that are here to stay.
What does being innovative look like for a historic fashion and perfume Maison? Do you adopt a holistic approach, for example, or are efforts more targeted?
Givenchy has always been innovative, it's in the brand's DNA, going right back to Hubert de Givenchy, the founder. So, I think we would like to see innovation as being holistic and touching every aspect of the brand. But the reality right now, and specifically in my purview, is that we have to be targeted and focused in terms of how we approach innovation. Givenchy is in a period of digital transformation that touches every part of the organization: people, technology, and processes. Introducing digital innovation as a strategy is part of this transformation and needs to be very focused and targeted.  We need to find the areas where our innovation can have the highest impact and meet clearly defined brand and commercial objectives.
For example, in 2021, Web3 really started to kick in and we felt the brand had real legitimacy in this space. We saw an opportunity to test and learn to see how we could push an innovation program. This success enabled us to ask ourselves, "OK, in our digital world, which areas do we want to innovate in?". We identified Web3, we identified AR and 3D technology, and we then identified specific projects that we wanted to develop.
Can you tell us a bit about some of these recent innovation projects and collaborations?
Yes, I can share more about two projects and an initiative.
For our first NFT project back in November 2021, we created NFTs from the artwork in the collection Matthew M. Williams [Creative Director at Givenchy] did in collaboration with the graphic artist Chito. These artworks ended up being a central part of our Spring 22 collection. At the time, this was very new for us – and everyone else – so the idea was to test and learn, and learn fast, but also to do it in the right way from a technology perspective and from a go to market perspective. On the technology side, we partnered with Aura Blockchain Consortium and Ledger to ensure that we developed all of the back-end technologies in the right way, thereby laying the foundation for future projects. I think this is a very important aspect of innovation: you need to identify the right partners so you can develop and deliver quickly using new technologies and services and give yourself the opportunity to scale if things go well. In terms of going to market, it was about doing it in a way that was respectful to the Web3 community and in a way that also addressed larger social and environmental concerns. That's why we chose Polygon, a low energy consumption blockchain, and ran an auction on OpenSea, an open marketplace. In terms of marketing this initiative, we had to rethink how we used social media, moving heavily into Twitter as our primary communication channel. In the end, the project was very successful, enabling us to donate all the proceeds to an environmental charity.
A year later we launched another NFT project as part of our collaboration with Bstroy, a New York based brand. This time, we wanted to take things further. So, instead of just doing artwork, we selected six pieces from the collaboration to form a unique collection of NFT's. These NFT's included 3D digital renderings of the product and artwork created by FeltZine, a Web3 native community composed of digital artists, Bstroy and Givenchy. This idea of co-creation is a central aspect of Web3: we took the iconography and the visual cues from the product, and we let the Web3 community create the artwork. This time, the NFT's were minted on Ethereum, leveraging the Aura Blockchain Consortium's NFT solution, and could be claimed after purchasing the physical product. These redeemable NFT's demonstrated that we could bring our traditional fashion community towards a more Web3 way of connecting with the brand.
Alongside those projects, something that's been very important to us is successfully introducing AR and 3D technology into our traditional e-commerce experience and marketing communication. We launched the technology with several of our products, including sneakers and sunglasses, and we're now bringing it to our leather goods and women's shoes categories. Again, we started very small. We saw that we had a good uplift in terms of add-to-basket and conversion – because the AR aspect is making the shopping experience more engaging and interactive – so we are now rolling that out into a wider section.  This is another route into digital wearables and a good on-ramp into the digital fashion world.
How can luxury brands fully embrace the opportunities that digitization, and more recently Web3, have to offer? Are there limitations to – fully – bringing a high-end craft into the virtual space?
The whole space around Web3 and crypto has been going through a challenging time over the last year. I personally feel like the underlying technology of blockchain is solid and here to stay and will transform the way that we live our lives. The digital wallet will become ubiquitous, enabling more privacy and self-owned data, it will be our identity, it will be how we buy digital and physical goods, how we connect with brands, organizations, and people.  This may be a futuristic vision, but I do believe now is the time for brands to embrace this technology, simply because it takes time to learn, educate internally and adjust to new ways of existing.  Specifically, there are two areas brands should be focusing on.
One is the community aspect of Web3. These wallets are going to become the way that we communicate with, understand, build relationships with, and reward our clients.
The other dimension to keep track of is gaming. Gaming environments are already huge and will become more and more critical for connecting with current and future consumers. Many of these virtual spaces will become interoperable, meaning users will be able to move seamlessly between worlds. In consequence, their identity in these worlds is very important and what you wear needs to become more personalized and available. Pre-empting this developing capability around the creation of digital products, and building relationships with emerging platforms and creators, is something brands can do now.
In terms of limitations, I'd say there are two. One, it's very difficult to onboard clients into this space. The traditional luxury client is not there, yet, and I don't think fashion brands are the ones who are going to get them there; this needs mass adoption through brands like Amazon and Starbucks and Shopify. These brands are already starting to move into these spaces, which means mass adoption is coming and we need to be ready for when it happens because that is where the future battle for luxury is going to be taking place.
I think the other limitation is in the way that the product is represented in these spaces right now. Existing and emerging brands like Epic Games, SNAP, RTFKT, DressX and Fabricant are working to improve AR virtual try-on and virtual/digital products, but possibilities are still limited. I do think, though, that in a couple years, we're going to feel much more comfortable about the way that the product is represented in these spaces and the way that we can make it available to users and future clients.