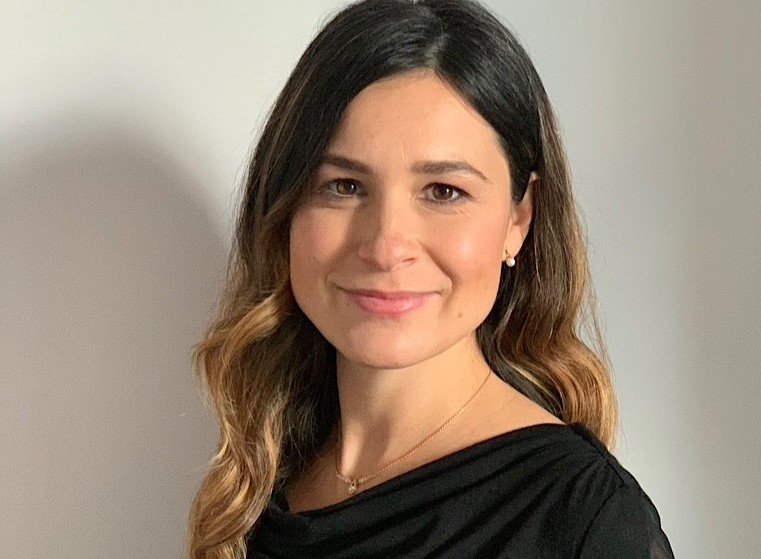 Anca Marola has always had a penchant for numbers. Initially focused on coding, she quickly switched over to the business side of things, driven by a need to interact with people more than algorithms. Passionate about fashion and luxury, her almost decade-long trajectory within the Group reflects the evolving tech landscape: from e-commerce and social analytics, she switched to clienteling and CRM, before settling into her current role as Chief Data Officer, where she leverages big data and AI for business transformation. Read on to discover what this transformation looks like, how Open Innovation can help, and the digital trends we should look out for in 2023.
What is the approach to data transformation in a Group like LVMH that relies on human creativity and excellence? How does an Open Innovation mindset help?
Our unique human creativity and savoir-faire are our strengths, and our customers love interacting with our Client Advisors, it's part of the experience. Data & Artificial Intelligence can never replace this. We want to harness this technology and bring value by putting it in the hands of our employees, to help them with more powerful insights and predictions, and to automate low value tasks so they can spend more time on the strategic part. We want to design the future, not propagate the past by simply giving people what they want today. Therefore Data & AI cannot operate alone, it can only assist.
People are the heart of our Data transformation, so it is useful to have an Open Innovation program that helps us gather business ideas from all across the Group, to draw value from them. Technology is evolving at the speed of light right now, and Open Innovation can help by enabling access to external partners and resources. This will allow LVMH to tap into new ideas, technologies, and capabilities that can be used to create data-driven solutions that meet the Maisons' needs.
This past year has seen the launch of a host of new initiatives related to data: a new training and certification program, a collaborative internal media platform to promote all things digital, the first edition of a global Summit on Data… What is the objective of this acceleration within the Group?
We have seen that applying Data & Artificial Intelligence across our luxury value chain has a positive impact on Customer Experience, Revenue (+5%) and Profitability. We aim to move from One-to-Many communications to hyper-targeted and personalized customer experiences. These can create up to 25% more engagement on our communications and generate a positive Net Promoter Score when we connect the dots omnichannel. The other half of the value comes from optimizing our Product Development processes and Operations through machine learning forecasting in supply chain, assortment, prototyping, cost evaluation, etc.
Our Data Acceleration plan consists of working with all LVMH Maisons to help them set the foundations for leveraging and driving business value from these technologies. To keep a competitive edge, we want to build the best luxury intelligence in the world that every Maison can action by connecting the dots in the data we have across our multiple divisions.
As I said, people are the heart of this transformation, and that is why we are investing in training and certifications and bringing together our learnings and expertise: we want to enable a more empowered workforce that is able to drive Data transformation and innovation effectively.
Your position gives you an unparalleled viewpoint on the intersection of tech and luxury trends. What kinds of opportunities should we look out for in 2023?   
In the future there are some disruptive new technologies that we are looking out for. These include generative A.I. (dall-e, ChatGPT, etc.) – to speed up certains tasks such as product visualization/digitalization (product try-on on e-commerce, prototyping of products, etc.) – and quantum computing – which could allow us to do things we couldn't before because of the current limits of calculation power, for example in complex supply chain problems, R&D for chemical reactions in perfume creation, etc.
Last year's topics are also continuing to break new ground: the immersive metaverse / NFTs / Digital Wallets & decentralized payments, remote selling, high-end personalization or made-to-order products, etc.
I noticed the pace of innovation has accelerated in the past years, which means we should keep an agile test & learn mindset so that we can understand and have an opinion on the depth of the opportunities that each of these technologies holds for us.