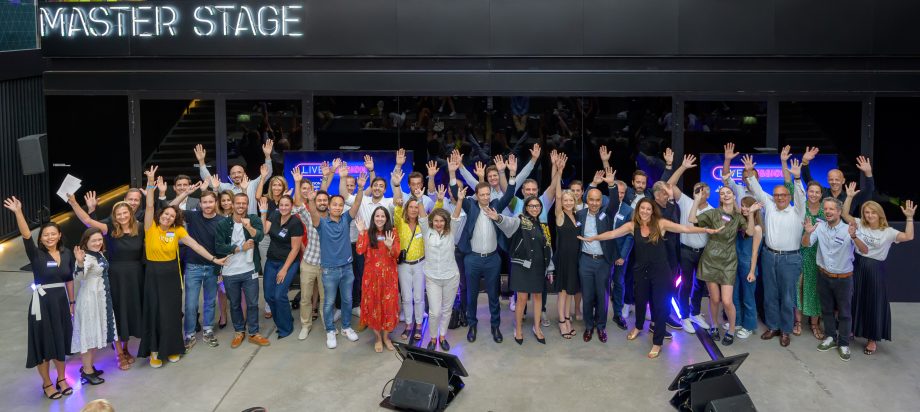 Last week, innovation was live and kicking at an event welcoming the twenty-nine latest international startups joining LVMH's business acceleration Program, in the heart of Paris' Station F.
For over 6 years, La Maison des Startups LVMH has been at the forefront of the Group's entrepreneurship movement, connecting Maisons and ventures to co-craft the future of luxury. So far, the program has accelerated 210 startups and activated over six hundred business collaborations.
Contributing to the transformation of the LVMH Group since 2017, La Maison des Startups LVMH has already incubated eight cohorts (of up to thirty ventures) focusing on six key innovation areas: Employee Experience – Diversity & Inclusion – Image & Media for Brand Desirability – Immersive Digital Experiences – Omnichannel &Retail – Operations Excellence – Sustainability & Green Tech.
On Monday September 11, some of LVMH's top innovation experts convened at Station F for a Live Session, a unique opportunity to meet the newest generation of startups!
Watch the video for your introduction to the Season 9 ventures!
After an introduction by Laetitia Roche-Grenet – LVMH Open Innovation Director – the ventures' founders briefly presented their projects to an audience including Gonzague De Pirey, Franck Le Moal, Mohamed Marfouk, Maud Alvarez-Pereyre, Sarah Armitage & Alexandre Capelli.
This was followed by live demos of the solutions, as well as the chance for those who liked what they saw to get-up-close-and-personal with the startup's bright sparks during a 10-minute 'speed meeting' session.
And what better way to bring this invigorating live event to a close than a DJ Set by La Femme, memorably described 'as the future of French rock'?
In keeping with its motto 'In Motion for Better Futures', LVMH Open Innovation offers the Group's Maisons and talents, a privileged space where they can co-craft and produce innovative solutions via startups and intrapreneurship. LVMH Open Innovation detects, highlights, and accelerates new solutions via two main programs: DARE – the global intrapreneurship program for LVMH & Maisons' talents, and La Maison des Startups LVMH, the Group's start-up accelerator based at Station F, in Paris.