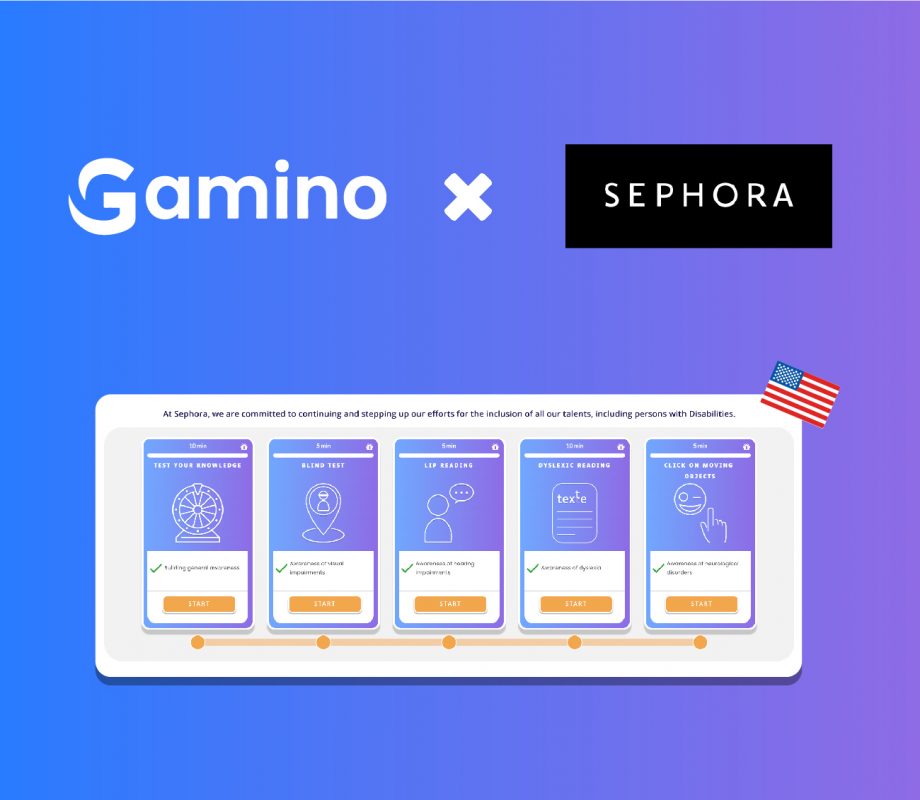 Gamification is a powerful tool for raising awareness. This is the foundational conviction of Gamino, a digital platform leveraging innovation, team building and serious games to inform customers about disability by putting them in the shoes of dyslexic, blind, and deaf people.
Last June, the startup was the winner of the LVMH Innovation Award in the "Employee Experience & CSR" category. As a result, and as part of the support provided by the Group's accelerator, La Maison des Startups LVMH, Gamino was able to launch a collaboration with Sephora. On the occasion of the International Day of Persons with Disabilities, which took place on December 3rd, the two companies co-created an international adaptation of Gamino's content which considers the notion of disability by country and according to national cultures.
Thanks to this collaboration, Gamino has been able to expand their impact internationally. Awareness-raising among all employees of Sephora headquarters began just a few weeks ago on December 1st and will continue through February. It is currently being rolled out across Europe, Asia, the United States and Canada. You can read more about Gamino's solution and meet the startup here!